KATH Intensive Care Unit gets ventilators, others from Contracta and GOIL
Intensive Care at the Komfo Anokye Teaching Hospital has received three ventilators and a suction machine from two corporate institutions.
Contracta Construction UK Limited provided two of them, together with monitors and a suction machine valued at €60,000 while GOIL gave the other at the cost of GH¢150,000.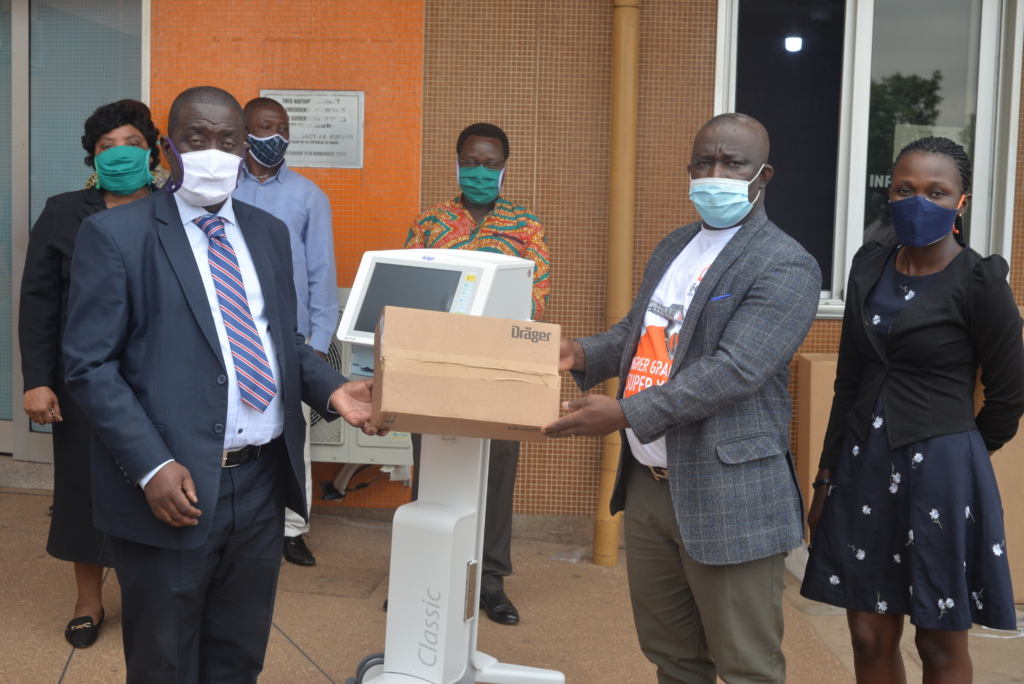 Project Director at Contracta, Jorge Tavares de Almeida, said the corporate social responsibility gesture is meant to support the Covid-19 fight.
"We want to support Komfo Anokye Teaching Hospital to fight against the coronavirus as part of our social and corporate responsibilities," he indicated.
Middle Belt General Manager of GOIL, Augustine Boateng, says as an indigenous business, the company prioritizes the safety of citizenry, including clients.
"GOIL is for Ghanaians, GOIL is for all. So in whatever we're doing, we have to make sure our clients which KATH is part, are safe. This gesture is part of our responsibilities to help curb the pandemic," he said.
Chief Executive of KATH, Dr Oheneba Owusu-Danso is happy about its partnership with various stakeholders.
"In the management of COVID-19, the critically ill are key as far as our clinical management is concerned and these have come in handy," he said.